How You Can Help
On behalf of our more than 230 Old Friends retirees, thank you for considering a tax-deductible gift to help provide for the care of these deserving Thoroughbred athletes. By supporting our mission, you will help us expand our facility to benefit more horses, champions and unknowns alike. Whether you choose a general "where-most-needed" donation, or support a specific funding program, your donation will have an immediate impact on our horses and the quality of their lives. However you choose to help, thank you from the bottom of our hearts!
How Your Donations Help
Hay
fed as needed based on existing climate and
seasonal conditions.
Horse Feed
specifically formulated for our aging equine
residents; fed twice daily.
Veterinary
expenses including on-site situational treatment, and equine hospital services.
Horses Healthy at Home
including dental, podiatry and annual vaccination schedules.
Medications/Supplements
for treatment of acute and chronic conditions.
Maintenance
for 50+ paddocks including fence, waterers,
run-in sheds, barns, equipment, roadways.
Wish List
for targeted gifts of immediate general farm and horse needs.
Donation Wish List
Horse Supplies
GastroGard®
Ulcerguard®
Quest Plus Gel Wormer®
Finish Line™ U7 Gastric Aid Liquid (Gallon)
Keratex Hoof Hardener
Animalintex® Hoof-shaped poultice
Betadine solution
Comb-Cotton rolls 12-inch
Magna Paste poultice
Vetericyn® Hydrogel spray
3M™ Vetwrap™ 4″
Elastikon® 4″
Pyrhana Wipe 'N Spray™
Cashel Fly Mask-horse size/no ears
EasyCare Easyboot RX sizes 4 and 5
Spray bottles
Heavy-duty duct tape
Administrative
Postage stamps
Copy paper (20lb & 24lb white)
File folders (letter & legal)
Pendaflex folders (letter & legal)
Pentel EnerGel-x roller gel pens
Sharpie 5-Gel pens
Printer cartridges (brand necessary)

Canon Laser 104
HP Laserjet Q2612A
HP 67 Tri Color and Black
HP 63XL Tri Color and Black
Epson 502
Gift Cards
Office Depot
Staples
Amazon
Tractor Supply
KBC International
Horse Cents
Programs for Directed Assistance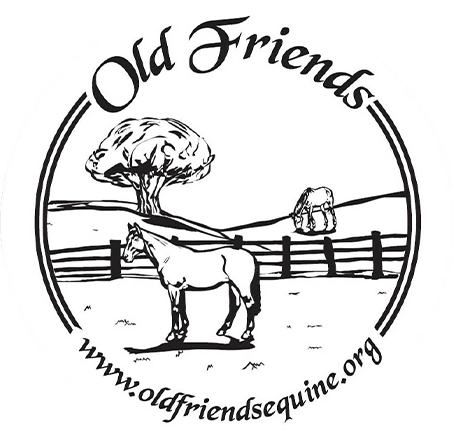 Old Friends Clubhouse Annual Membership ($150)
Your annual membership donation helps us achieve a steady, dependable cash flow to meet monthly expenses and unexpected costs. Includes a leather & brass key tag, free tours, discount admission to our annual Homecoming, plus free general admission to the Kentucky Derby Museum in Louisville, KY and the National Museum of Racing & Hall of Fame in Saratoga Springs, NY.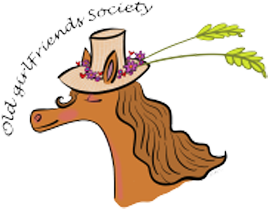 Old girlFriends Society ($100)
You know about our wonderful stallions and geldings, but do you know that Old Friends is also home to amazing mares? $2.2 million broodmare Saudi Poetry; Gold Round, a half-sister to 3-time Breeders' Cup Mile winner Goldikova; and Grade One winner Romance is Diane are just a few of the notable mares we've come to know and love. The Old girlFriends Society celebrates these wonderful girls!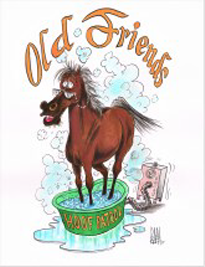 The Hoof Patrol | Gold ($250) Silver ($125) | Bronze ($50)
The Hoof Patrol supports retirees who have short and long-term hoof issues by providing a funding stream for hoof and podiatry-related medical care. Annual Hoof Patrol members actively help our retirees to stand pain-free on their own four hooves by providing the necessary tools needed to combat a variety of equine hoof ailments.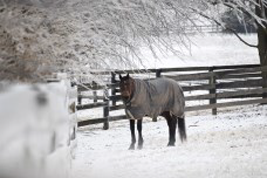 Friends for All Seasons (Monthly)
Our Friends for All Seasons monthly donors share a commitment in the founding principles that Old Friends lives by: dignified retirement; helping horses find a forever home; and understanding the value of a constant, reliable partnership. As a monthly donor, you receive exclusive quarterly updates showing how your donations are making a difference.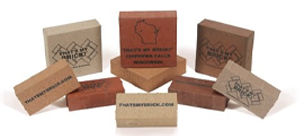 Memory Lane: Brick By Brick ($225/$125)
Memorialize your favorite Old Friends retiree, horse, pet, loved one, or special occasion in the Nikki Bacharach Memorial Garden at Old Friends. Your paving brick will help form a path and courtyard in the cemetery where great horses such as Kentucky Derby winners War Emblem and Charismatic are at rest. Choose your brick size, color, graphic and text to create a lasting legacy.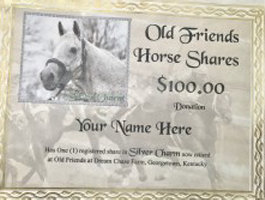 Shares for Life ($100/$25)
Donate $100 ($25 for the mini's) and sponsor your favorite Old Friend's retiree. You will receive a personalized certificate and an 8×10 color photograph, both suitable for framing. Shares are available for all of our retirees. They make great gifts for the horse lover in your life!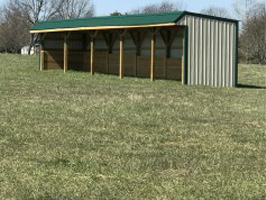 Sponsor Paddock ($5,000) Stall ($2,000) Run-In Shed ($2,000) Waterer ($1,000)
Be an infrastructure sponsor! An engraved brass plaque with your name and special message will be enshrined on the Honor Wall in our main barn. Feel the personal satisfaction of knowing that you have made possible a retirement home for your favorite champion!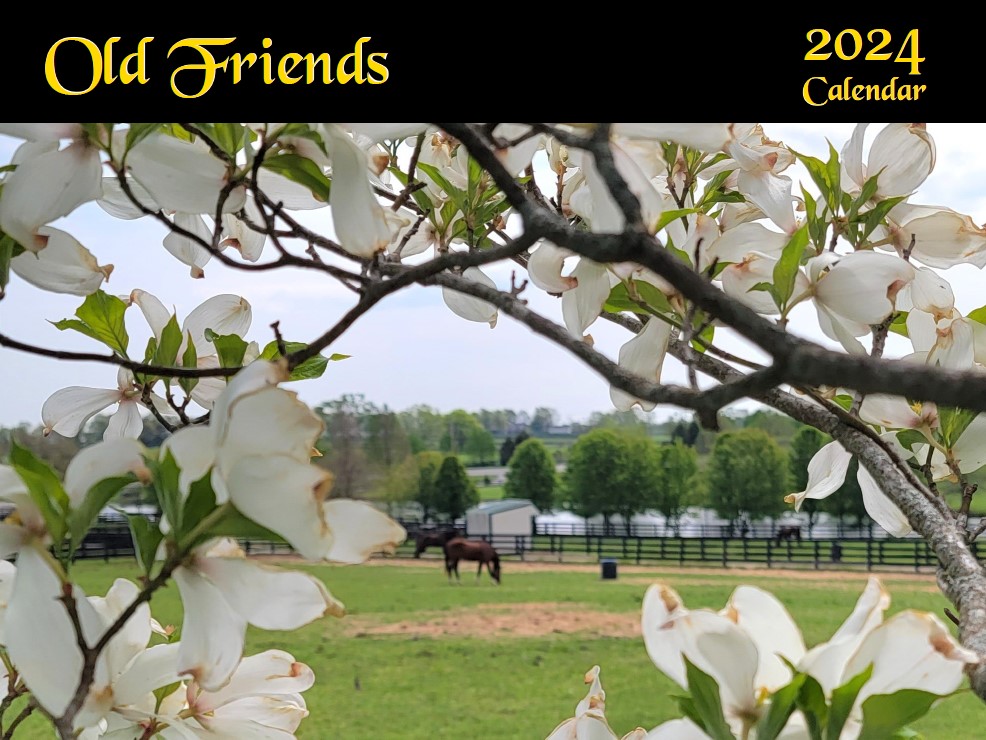 Old Friends Feed for a Day Calendar ($100)
It costs about $100 per day to feed each of our retirees. So we offer every day of the year for sponsorships. For a $100 donation you can have a name printed on the calendar for the day of your choice, on a first-come, first-serve basis. You also get a free calendar! Honor a loved one, a pet, your favorite horse, or a memorial date Call us (502-863-1775) to find out if your date is available.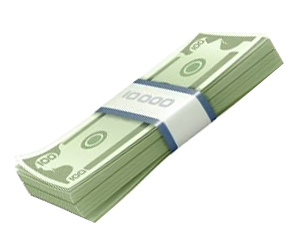 Planned Giving
Integrate your charitable gift with your overall financial and estate planning goals to maximize benefits to both you and Old Friends. Planned gifts typically come from your assets rather than income and can be either outright or deferred. Some types of gifts include wills, living or chari-table trusts, real estate, life insurance, and mutual funds. Consult with your own tax or legal advisor prior to making a planned gift. Call us with your questions. (502) 863-1775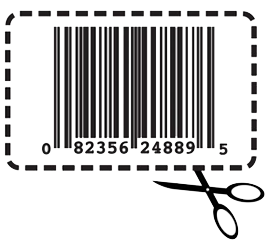 Feed Bag Proofs of Purchase
As a participating non-profit partner, Old Friends is eligible for the following programs that donate money back to benefit our retirees. Send us your proofs-of-purchase from the Tribute Feed, Southern States, and Triple Crown. We'll turn them into cash for our horses! Old Friends, 1841 Paynes Depot Road, Georgetown, KY 40324

You can support Old Friends when you shop with these
participating brick-and-mortar and online merchants.
© 2023 Old Friends, All Rights Reserved |
Login