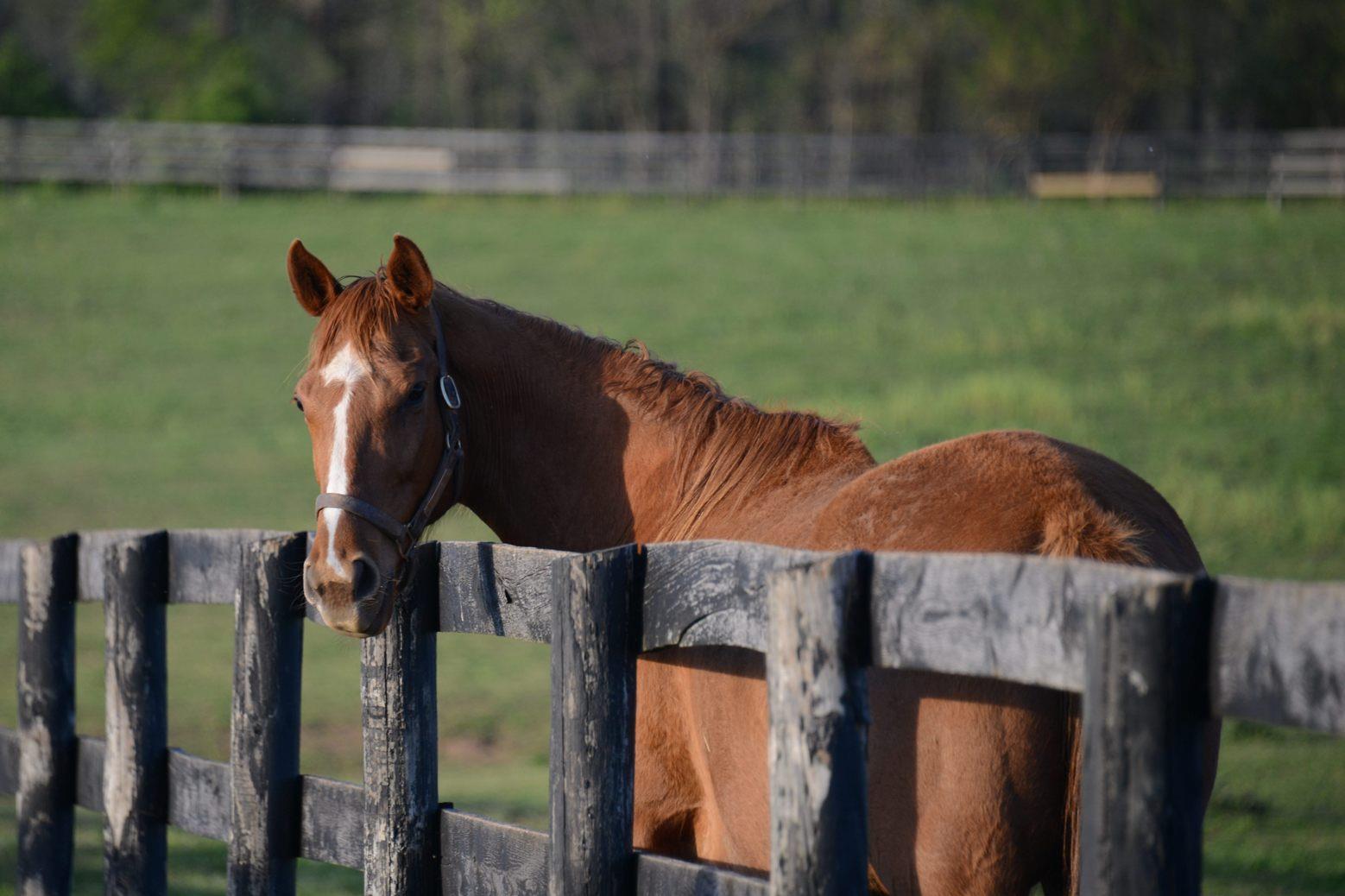 Obituary:
(from Euronfire's friend Patti)  JAN 1, 2020
I knew Euronfire since she was a yearling, and when I first met her in her paddock across from Keeneland, I whispered to her, "I will always have your back." I said that to her many times while visiting her in trainer Wayne Catalano's barn; I said that to her again when my uncaring ownership partnership put her in an auction and turned away from her, and I bought her. I kept my promise, even though I was the smallest shareholder in that partnership. I had her back.
I had hoped she'd find a second career while briefly at New Vocations, but lingering illness prevented that, and when I asked Michael if she could become part of the small mare herd at Old Friends, he immediately replied, "Yes! Send her!" And I have had her back every since, encouraging others to support Old Friends and other TAA-accredited retirement homes.
Whenever I visited her — about 2 or 3 times each year — I'd call her name and rattle the paper bag that held red, ripe pears (her preferred treat). She never failed to nicker and come trotting over for some love and her favorite snack. I know she recognized me each time I visited, and that was special indeed. A love story.
I'm forever grateful to Carole and Antonio, assistant farm managers, who found Euronfire in distress in her paddock and came to her immediate aid. Thank you to James Crump who was also there that fateful morning, and to John Bradley who also loved her. My heart is full of thanks to Michael for saying, "Yes! Send her!" that day I'd called. And thank you to my beautiful redhead, Euronfire, who taught me more about Thoroughbred ownership and responsibility than I can express.
Patti Davis
History:
Racing for Two Bucks to Show, LLC and trained by Wayne M. Catalano, Euronfire won her first start as a three year old at Keeneland with Shane Sellers up. At four she won twice at a mile on the Arlington turf with Quincy Hamilton in the irons. Whatever the distance, Euronfire liked the Arlington turf so well that in her six starts on that course she finished first, second or third every time except for one fourth place. Her lifetime earnings are $64,684 from 10 starts with 3 wins, 2 seconds and 2 thirds. In October 2012, Euronfire contracted neurologic equine herpesvirus. Her gameness stood her in good stead and she survived. Under her owners' care she rebuilt muscle, but she did not return to racing condition. Old Friends thanks her racing ownership partner Patti Davis for ensuring
Euronfire's secure retirement.
Donate to sponsor EURONFIRE.
Share sheet info click here.
Receive a certificate and 8x10 photo