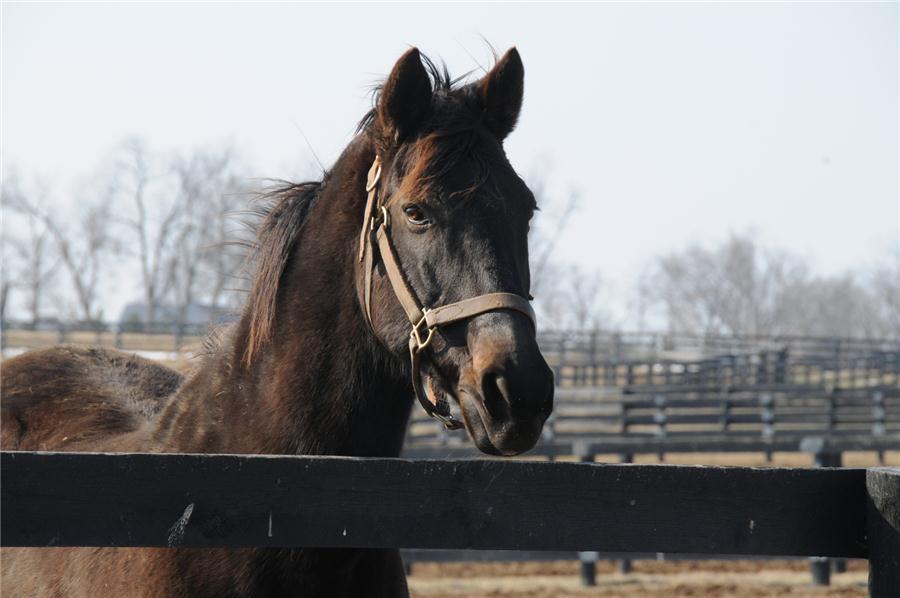 Obituary:
GEORGETOWN, KY – JULY 16, 2020 – Multiple graded stakes winner Dinard has died.
The son of Strawberry Road (AUS) was euthanized today at Old Friends, the Thoroughbred Retirement Farm in Georgetown, KY, due to the infirmities of old age. He was 32.
Dinard had been pensioned at Old Friends since 2010. Michael Blowen, founder and president of Old Friends, made the announcement of his passing this morning.
Bred and campaigned by Allen E. Paulson and trained by Richard Lundy, Dinard (Strawberry Road (AUS) – Daring Bidder, Bold Bidder) was among the top three year olds in 1991.
He broke his maiden as a 2-year-old in his inaugural start at his home track of Santa Anita. Not three months later he earned his first graded stakes in the San Rafael (GR2) and soon after the Santa Anita Derby (GR1), which made him the favorite for the 1991 Kentucky Derby. But an injured foreleg took him out for the competition.
Other victories include the Los Feliz Stakes, and place finishes in the Grade 1 Strub Stakes and San Vicente Breeders' Cup Stakes. He finished out of the money only once in his career.
Dinard retired in 1992 with 8 starts, 4 wins and earnings of $590,250.
After retirement, Paulson sent the gelded Dinard to the Kentucky Horse Park with hopes he could be retrained for a second career, but foot and leg injuries prevented it. While at the park he was cared for by Georgetown local Beverly Sharp. Sharp fell in love with Dinard and Paulson gifted him to her on Mother's Day. He remained with Sharp until 2010.
"He was my best friend for so many years," said Sharp. "I want everyone to know how much I loved him."
"Dinard was a great racehorse, a great companion, and a great elder statesman," said Blowen. "We were proud to have him these 10 years. His kind spirit will be missed by all."
History:
Dinard was a top contender on the 1991 Derby trail.  He won the Santa Anita Derby (G1) over Best Pal and was the West Coast favorite for until an injury temporarily sidedlined him.  On his return he continued to shine as  one of the brightest stars in the West.
His wins include the San Rafael (G2), and Los Feliz Stakes, and he placed in the Grade 1 Strub stakes and 1991 San Vicente Breeders' Cup Stakes.  In fact, he only finished out of the money in one race.
He did the Allen Paulsen stable proud, and Old Friends is proud to be his new home.