COOL N COLLECTIVE
Ruhlmann - Panther Run, by Cox's Ridge | 1997
gelding
- (
View Pedigree
)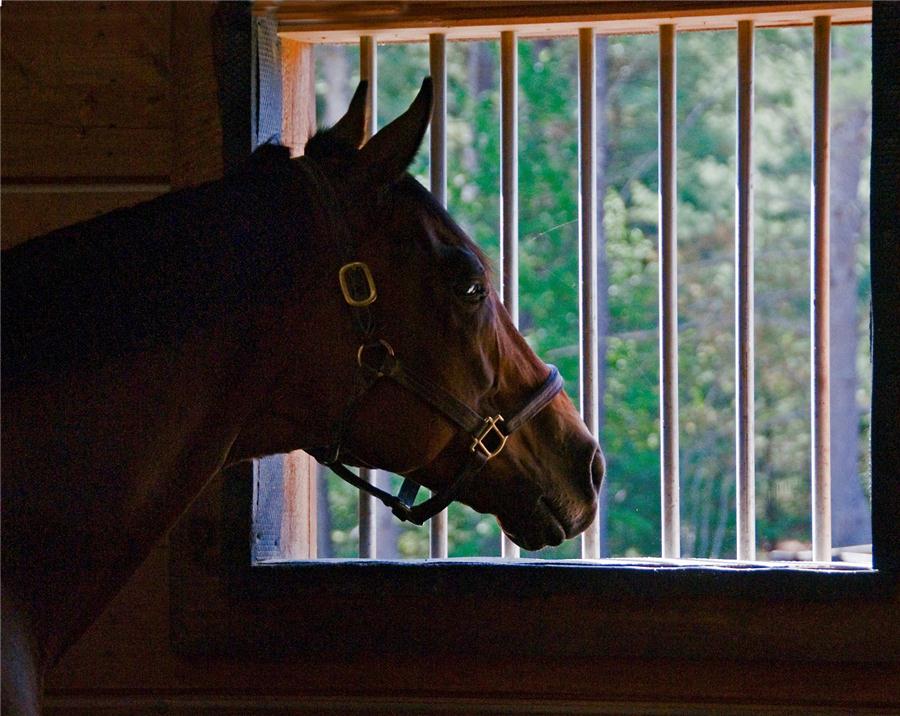 History:
Bred in Canada, this sturdy son of the great Rulhmann raced successfully for more than ten years. At three he won the Elgin Stakes at Woodbine and placed in the Grade 2 Pegasus Handicap.
He continued to compete effectively to the age of thirteen, a feat of remarkable gameness and resilience. In all, he raced 81 times, hitting the board in an impressive 50% of his starts, for a total of $678,836. In 2010, owner Mike Repole decided it was in the gutsy gelding's best interest to retire him while he was ahead.
Cool N Collective now resides at Old Friends' Bobby Frankel Division at Cabin Creek, New York. Old Friends thanks Mr. Repole for facilitating the retirement of the regal, sweet natured Cool N Collective.
Donate to sponsor COOL N COLLECTIVE.
Share sheet info click here.
Receive a certificate and 8x10 photo
COOL N COLLECTIVE
Born:

March 22,1997

Color:

Bay

State Bred:

ON

Owner:

Repole Stable (Mike Repole)

Breeder:

Winsong Farms

---

Winnings:
81- 15 - 27 - 13, $680,020

Racing History:


At 3: 1st Elgin S. (R-WO), 2nd Pegasus H. (G2,Med), 3rd Prince Of Wales S. (R-FE)
At 5: 2nd Elgin S. (R-WO), Lexington Park S. (Lrl); 3rd Michael G Schaefer Mile S. (Hoo)
At 6: 2nd Elgin S. (R-WO), Michael G Schaefer Mile S. (Hoo)
At 7: 2nd Elgin S. (R-WO); 3rd Frisk Me Now S. (Mth)

Joined Old Friends:
2010

---

COOL N COLLECTIVE Links:
View Equibase Profile
© 2022 Old Friends, All Rights Reserved |
Login